DJ & MC Services
Being a DJ requires you to do a lot more than just play songs. All of our staff are hand picked and professionally trained DJs that also act as an MC and Host of each event. We will coordinate with all of the vendors at your event in order to insure that your event runs smoothly from beginning to end. Our DJ / MC staff will not only play great music and keep the dance floor jumping but, they'll also add a touch of class and elegance while hosting your event.
DJ TIM COY
Tim came on the scene approx. 15 years ago and has accomplished amazing things in the Entertainment Industry. Performing for industry giants like American Idol, Versace, NBC, Warner Bros. and the Orange County Fair has allowed for him to make a lasting impression on the Southern California entertainment circle. American Idol & AT&T now utilize DJ Tim Coy and his crew of High-Level DJs & MC for many of their So Cal on-location events including The American Idol Finale at the Nokia Theater. DJ Tim Coy specializes in motivating groups of any age range and turning your event into a smashing success! Whether the crowd calls for New-Style Club Mixes, Top 40 or Old School 70's & 80's, they always serve up a set list that everyone can enjoy.
DJ JONATHAN TORRES
Jonathan boasts over 15 years of experience in the Bilingual DJ World! He specializes in House, Hip-Hop, Salsa, Cumbias, Open Format Mixing and Family Variety. DJ Jonathan is a Wedding Specialist with vast amounts of club knowledge. He is extremely versatile acting as both an eloquent MC for the introductions and formalities while knowing exactly what it takes to keep the dance floor hopping! DJ Jonathan prides himself on making sure that every event flows smoothly. He will work hand-in-hand with coordinators and event vendors to insure that everyone has exactly what they need.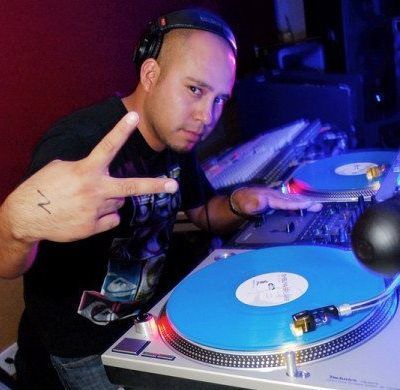 DJ DANNY JOHNSTON
Orange County, California native Danny Johnston has been a DJ and musician since grade school. Danny's solid beats have galvanized the rhythm section of several successful musical projects as he's toured across the country. With years of professional musical experience, becoming a DJ was second nature to Danny and quickly became a staple in his musical performance arsenal. Now, with over 13 years of performing at elite venues like The Key Club in Hollywood and the House of Blues in Dallas to weddings and parties around Southern California, Danny's extensive musical knowledge and experience is translated through every song he spins.
DJ ANDREW STEELE
DJ Andrew has over 12 years experience in the entertainment industry. DJ Andrew has been a successful DJ and has performed as a Stand Up Comedian for thousands of satisfied guests. He never tries to mix the two but has an amazing ability to "read" the guests and cater to their interests. This also makes it easy for him to keep the party going and the dance floor full. Andrew has performed at all of the Southern California hot spots and has great relationships with many of the Southern California venues of choice. He is well-versed in all styles of music including Top 40, EDM, Salsa, Cumbias, Merengue, Old School, 70's & Oldies. Clients love his versatility and desire to make every guest happy!
DJ SEAN LOREY
DJ Sean has over 10 years experience in the entertainment industry. He grew up on great music and played drums all his life which lead him to his first set of turntables when he was 14. In college, he started out by being a regular bar/club DJ at local East Coast hot spots in New York. A number of top New York entertainment companies noticed Sean's talents and made Sean their #1 pick for weddings & high-profile corporate events. Sean has now DJ/MC'd over 2000 events including weddings, corporate events, Sweet 16's, Mitzvahs, Quinceaneras, Proms, fashion shows, and countless private events. His start on the east coast gave him a great multi-cultural background in music that allows him to WOW guests from all over the globe. He has a great passion for music and entertainment and strives to produce a great product that can be appreciated by all audiences.
DJ ROMAN
DJ Roman XXVII has been astonishing crowds in the Southern California area for over 15 years! Roman is a man of many talents including DJing & MC work as well as being an avid and accomplished actor in Hollywood. Appearing in Prime Time shows like Criminal Minds and many others, DJ Roman spends much of his time entertaining the Hollywood elite. DJ Roman uses Old School, 80's, Top 40 and Latin Music inter-mixed with House and Hip-Hop to give you versatility in order to wow any crowd. Roman's unique training allows him to keep guests in the palm of his hand as he orchestrates wonderful events in the Southland. Our clients continue to send us rave reviews about DJ Roman.
"Roman did an amazing job at or wedding at Hotel Maya in Long Beach on 12/21. He really customized the music we specifically wanted, was fun, always professional,quick to respond with communication, and made our wedding very smooth and stress free. Thanks again Roman!"
– BRYCE I.